Klint Bruno, Partner
Klint Bruno is an experienced trial lawyer who has focused his entire career on advocating for his clients as he leads the prosecution of complex civil cases. As partner in the firm of Meyers, Flowers, Bruno, McPhedran & Herrmann, he operates with one principle in mind: our clients' needs come first.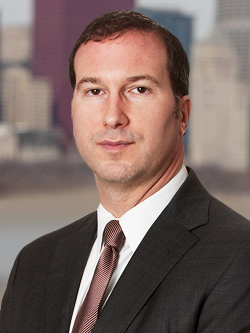 Klint has a wealth of experience serving as lead counsel as he briefed, argued and won cases throughout the state and federal courts at both the trial and appellate levels. His clients include personal injury victims, public pension plans, private start-ups, institutional investors and private shareholders in complex, sophisticated and multi-party litigation.
Before forming his own firm, he was a partner in a firm that was recognized five times by the National Law Journal as one of the country's top ten plaintiff's civil litigation firms. Bruno also prevailed before the United States Supreme Court in a case he handled from its inception.
He practices primarily in the areas of plaintiff's personal injury, complex litigation and class actions. His expertise includes financial litigation involving ERISA, the federal and various states' securities laws, along with advising government entities and institutional investors with respect to cost recovery actions.
---
Feel free to reach out to one of our experienced attorneys with your questions at (630) 491-6277 or schedule a
Free Case Evaluation to find out how we can help with your case.
Schedule Online