Meyers, Flowers, Bruno, McPhedran & Herrmann is pleased to announce our expanded partnership. The Peru, Illinois-based office serves Bureau, LaSalle and Putnam counties.
Our partners include Patrick Herrmann, former Bureau County State's Attorney, Klint Bruno, a Spring Valley native and top civil litigator, and Jim McPhedran of Anthony C. Raccuglia & Associates, a legendary Illinois Valley firm that served the local community and Illinois for more than 50 years. The partners, along with the Meyers & Flowers team, are nationally known as experts in representing plaintiffs in catastrophic injuries including personal injury, workplace injury and wrongful death as well as defective medical products and mass tort litigation.
"We have had the pleasure of working professionally with Klint and have known Pat and Jim for several years, so when the opportunity to create this firm arose the answer was an unequivocal yes," said Flowers, a partner at Meyers, Flowers, Bruno, McPhedran & Herrmann. "This firm is built on, not only our extensive backgrounds in civil litigation and long history of advocating for our clients rights, but also on the simple philosophy of putting our clients first in every way. We are honored to be a part of the Illinois Valley community."
Meyers, Flowers, Bruno, McPhedran & Herrmann Attorney Backgrounds:
Ted Meyers, of Meyers & Flowers, LLC., is a fourth-generation lawyer who focuses on personal injury, wrongful death, business transactions, and estate planning. He is known as a skilled attorney who is dedicated to protecting his clients' settlements by addressing the many issues surrounding long-term guardianship and tax liability.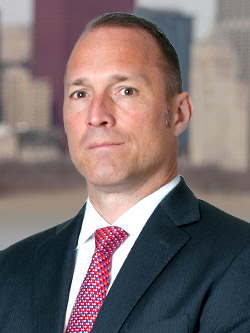 Peter Flowers, a nationally renowned plaintiff's attorney of Meyers & Flowers, LLC., has focused his career on cases involving medical malpractice and catastrophic injuries due to workplace injuries, automobile accidents and defective products. He has negotiated or won several hundred-million and billion dollar settlements in medical device and pharmaceutical liability cases.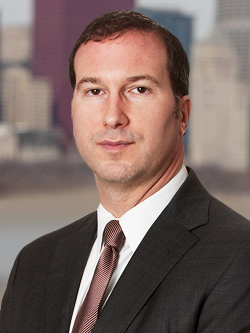 Klint Bruno, of The Bruno Law Firm, has spent his career focusing on complex financial and multi-party litigation and class action lawsuits. Before forming his own firm in 2012, he was a partner in a nationally renowned firm and handled cases in dozens of different state and federal courts, including a victory in a class action case that ended up before the United States Supreme Court. Klint has been responsible for recovering hundreds of millions of dollars for his clients.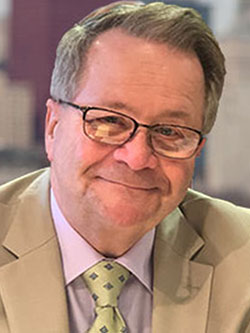 Jim McPhedran has dedicated his career to working for the residents of the Illinois Valley. For more than three decades, he was part of the distinguished Anthony C. Raccuglia & Associates team before joining Meyers, Flowers, Bruno, McPhedran & Herrmann. His work on personal injury, workers' compensation and accident law cases has resulted in several record-breaking cases in million-dollar verdicts and settlements. He continues to serve as the city attorney of LaSalle, Illinois.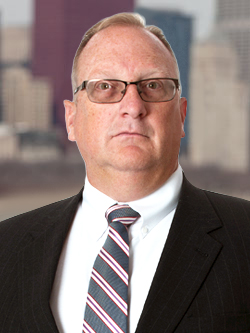 Patrick Herrmann recently retired after a 30-year career with Bureau County serving first as an Assistant State's Attorney and then as the State's Attorney for 16 years. He has tried nearly 200 cases to verdict taking great pride in predicting a probable outcome and then obtaining that result on behalf of the victim and the state. It is this experience Pat wishes to continue in representing injured parties and civil cases.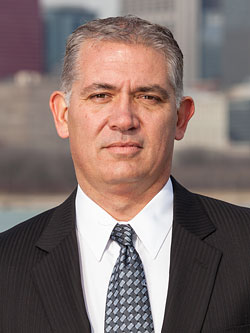 Craig D. Brown, a former Cook County prosecutor, fought for victims of violent crimes. His experience proved insightful, as he recognized the importance of representing people in need of justice and the devastating effects crime has on victims. As a personal injury trial lawyer and partner at Meyers & Flowers LLC., he continues to use that perspective in his practice, representing clients who have been the victims of severe traumatic injuries, wrongful death, product liability and medical negligence.
With a seasoned team of some of Illinois' best trial attorneys, we have prosecuted cases in courtrooms on both local and national levels. Our attorneys bring a wealth of experience in civil litigation from personal and workplace injury cases, commercial disputes, medical malpractice, nursing home and sexual abuse, train derailments, car and trucking accident suits to more complex proceedings including wrongful death, complex securities and financial litigation as well as a range of consumer-related product liability cases.
"After spending more than 30 years in the Bureau County's State's Attorney's office, it was natural for me to want to continue to work for the people of Illinois Valley," said Herrmann, Partner of Meyers, Flowers, Bruno, McPhedran & Herrmann. "They are my neighbors and friends and I am deeply committed to providing the people with the best legal counsel and representation possible. I believe aligning my experience with Ted Meyers, Peter Flowers and Klint Bruno will provide our community with the best line of defense and resources necessary to protect their interests."
Our partners are dedicated to obtaining full and just compensation for their clients. Our long history of experience in the complex prosecution of well-funded corporate adversaries has resulted in several multi-million and billion dollar settlements. Renowned as top trial attorneys, we often are contacted by other lawyers to take the lead in national litigation as well as spearhead other complex cases and multi-plaintiff suits.
"Being able to return to this community and use the skills I've developed in representing people throughout the country is a privilege for me, because I grew up with these people and this is home for me," said Bruno, Partner of Meyers, Flowers, Bruno, McPhedran & Herrmann. "The breadth of legal services we will be able to provide is extensive, but more important, the depth and quality of experience this team can offer in helping local families and businesses is unrivaled."
We look forward to serving you in the future. Our Peru office is currently accepting clients, inquiries and referrals may be directed to (630) 491-6277 or to send a message.
---
Feel free to reach out to one of our experienced attorneys with your questions at (630) 491-6277 or schedule a
Free Case Evaluation to find out how we can help with your case.
Schedule Online