Peter J. Flowers, Partner
Peter J. Flowers believes a personal approach is the only way to handle his most delicate cases involving serious injury and death of a loved one.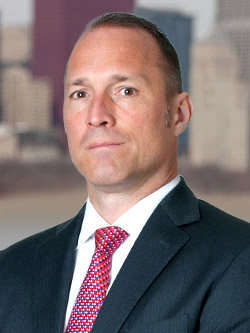 Pete has represented numerous families whose lives have been forever changed because of medical malpractice, catastrophic injuries from workplace injuries, automobile and transportation accidents as well as defective medical devices and pharmaceutical products. He also has worked closely with victims and their families of nursing home abuse and of sexual abuse. His attention to his clients' needs comes from his strong sense of loyalty to them and his commitment to helping to assure no one else experiences their pain.
Pete's tremendous commitment to his clients has resulted in numerous honors over the years. He is an Illinois Super Lawyer in the area of medical malpractice, and has been recognized as a Leading Lawyer in Illinois by his peers, a distinction earned by a select 5% of the state's lawyers. He also is a member of the Million Dollar Advocate Forum, for his work in resolving many cases in excess of $1 million, and is a member of the elite Verdict Club Society, which includes top lawyers from around the United States.
---
"As a lawyer, it is a privilege to work on my clients' cases. It is an honor that some of my best friends are my clients; these are people I still talk to and kids I still take care of on so many different levels. To my partners and I, our clients are not seen as a one-time injury that gets fixed and goes away; for them these are catastrophic life changing events that forever tie you to your clients and their families. If you don't get emotionally involved, you're not properly representing your clients."
---
As a member of the Illinois Trial Lawyers Association, he served as the organization's president from 2009-2010. His tenure was marked by the organization's successful fight to protect the rights of patients. His writings during that time were widely distributed, and can be found archived here: http://www.iltla.com/
---
Feel free to reach out to one of our experienced attorneys with your questions at (815) 768-2199 or schedule a
Free Case Evaluation to find out how we can help with your case.
Schedule Online